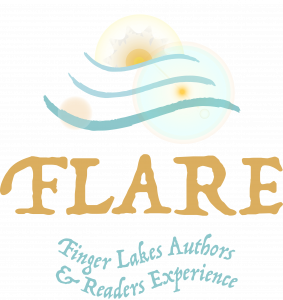 The Finger Lakes area is known for its beautiful scenery, sparkling blue lakes, and wine. F.L.A.R.E. would like to add another draw to the region – a plethora of authors eager to share their stories with readers.
F.L.A.R.E. is thrilled to team up with The Windmill Craft & Farm Market to bring those local authors together in one place to meet readers. Over two dozen authors will participate in this first-ever multiple author book signing event. Genres you'll find from authors at the literary festival include — but are not limited to —  romance of all kinds, mystery, historical fiction, fantasy, paranormal, non-fiction, travel, memoir, children's chapter books, and children's picture books, just to name a few.
In addition to the book signings, throughout the day there will be children's activities that connect children with literature, children's story time, and brief readings for adults, as well.
Come and check us out and add some books by Finger Lakes authors to your "TBR" pile. It's a gift to yourself. You deserve it!
Participating Authors:
Laurie Gifford Adams
Susan Ashline
Haley BCU
Kate Collier
Adam DeRose
Lindsay Evans
Lori Duffy Foster
Mary Pat Hyland
Linda Laker
Grace Marchindani
Tess Padmore
Catherine Ramirez
Denise Testa
MAYBE: Jeanne Crane, Sally Crosiar, Paul Mitchell, Don Shaw