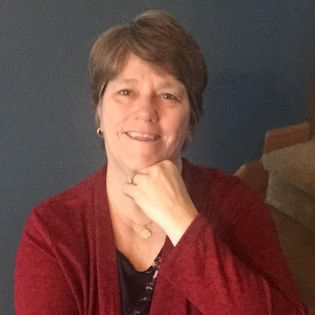 How long have you been writing?
I started sending stories to magazines when I was ten years old. (I guess I wanted an early taste of editorial rejection.)
When you write, do you prefer pen and paper, or the computer?
I use both. When it comes to writing chapters, I use the computer, but, pen and anything I can write on suffice when inspiration hits. I've been known to write on post its, napkins, corners of placemats (paper throw away kind, not cloth!), the little strips of paper that come around silverware in a restaurant. To date, I have not resorted to squares of toilet paper, though.
Of the books you've written, which one is your favorite and why?
I love FINDING ATTICUS, but ATTIC LETTERS: SECRETS OF LOVE AND WAR is my favorite for many reasons. Number one, it's a combination of history, romance, and family saga. It also required a lot of research and took me many years to bring out in the light of day as a published novel, so I feel like it is the one that fermented the longest. (Appropriate for F.L. wine country, I'd say.)
What's your favorite book by another author?
Homesong by LaVyrle Spencer is always my "go to" book. I think part of that might be because the characters in it are connected to a high school and I understand that world, so I could easily get lost in the story. The heartbreak and difficult decisions of the characters also add to it.
What was your favorite childhood book?
The Tizz books about a pony. I couldn't wait to take the next one out of the library. I also loved the James Herriot books.
Where did you grow up, and what impact did it have on your writing?
I grew up on a dairy farm above Keuka Lake. Living out in the country left me with ample opportunity to use my imagination to create worlds. I was never bored because I could always "play" in these other worlds and manipulate everything to my liking.
What's the most interesting place you've visited?
Gettysburg. I think there's a good chance that I lived there during the Civil War Times in a past life.
What's your secret guilty pleasure?
Warm chocolate chip cookies with a nice, cold glass of milk. (I'm not sure that's so secret, and, you know what, I don't really feel guilty about it. I OWN it!)
If life gave you a chance for one do-over, what would you choose?
I'd make sure I got another horse after my horse died in 1997. I thought it wouldn't matter if I waited 14 years to get another one. I was wrong.
Favorite thing to binge watch?
Long Island Medium
What is something that you wish people would ask you?
Are you comfortable doing this? (People with panic disorders/anxiety appreciate this question.)
Tell us about the best meal you've ever had.
Bon Ami's pork tenderloin medallions with baked cinnamon apple slices.
Tell us about your first or favorite car.
1969 silvery blue Buick Opal. The crack in the exhaust pipe nearly killed me, but I loved the four on the floor…and I bought it with my own money!
What's something that's still on your bucket list?
To make a circular trip through the southern states to visit friends and family who live down there. I'd go through Ohio, Kentucky, Tennessee, Georgia, the Carolinas…
What's your favorite piece of music?
Chopin's Nocturnes. They get my creative muse going every time.
Tell us about a teacher who inspired you.
Both of my middle school and high school English teachers loved creativity. It made me believe I could do anything I put my mind to.
What's the most dominant color in your wardrobe?
Burgundy/maroon