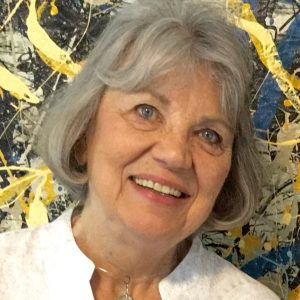 How long have you been writing?
As soon as I learned to read, I started to write, writing being my favorite subject all through school. After a 40-year hiatus, during which I was forced to write boring reports and presentations, retirement allowed me to return to my first love.
When you write, do you prefer pen and paper or the computer?
As a dinosaur, I prefer PENCIL and paper. Transferring the first draft into the computer works as the first edit.
Of the books you've written, which one is your favorite and why?
My first book is in the publisher's hands.
What's your favorite book by another author?
Ice by Ulla-Lena Lundberg
What was your favorite childhood book?
As a child, I was an omnivore. Loved them all.
Where did you grow up, and what impact did it have on your writing?
I lived in Finland for the first 20 years of my life. Needless to say, my writings (very subjectively, I admit) reflect my love of the beautiful, clean, natural, quiet country full of "firsts in the world."
Who is your favorite fictional character, and why?
Not a literary character, but Sofia Petrillo comes to mind…
What's the most interesting place you've visited?
Lapland in the winter.
What's your secret guilty pleasure?
Salty licorice
If life gave you a chance for one do-over, what would you choose?
I regret nothing
What is something that you wish people would ask you?
Nothing. If I want people to know something, I tell them, the brazen hussy that I am.
What was your first job?
Thinning out sugar beet plants on my cousin's farm. The rate of pay was 1 penny per meter.
Tell us about the best meal you've ever had.
Any meal prepared with love and enjoyed in good company.
Tell us about your first or favorite car.
I don't assign emotional value to a car.
What's something that's still on your bucket list?
A summer in Tuscany.
What's your favorite piece of music?
Sibelius' Finlandia.
Tell us about a teacher who inspired you.
Mrs. Meriö, my writing teacher in middle school, was instrumental in developing in me a lasting love for writing.
What's the most dominant color in your wardrobe?
Blue.