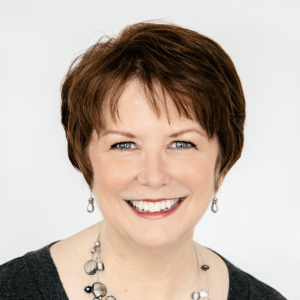 How long have you been writing?
I've been writing since I was a child. Letters, essays, stories — by high school, I was EIC for our yearbook, which came out in issues, like a magazine. In college, I was the EIC for our newspaper. As an adult, I started publishing essays and articles for regional and national magazines. I wrote my first novel, What You Don't Know Now, after I was 50.
When you write, do you prefer pen and paper, or the computer?
I make notes in longhand and put them all together into the computer.
What's your favorite book by another author?
I have a passion for books centered during World War 2, in Europe. My favorite is written by Jenna Blum – Those Who Save Us. It stayed with me for a long time. I just re-read The Light Years by Elizabeth Jane Howard, set in Surrey in the summer before WW2. That book inspired me to write two child characters in my own novel and make them as real as possible. I loved it the second time as much as the first.
What was your favorite childhood book?
The Borrowers series as a child. Then the summer after eighth grade, I discovered The Once and Future King by T.H. White and it blew me away. It taught me that writing can be magical.
Who is your favorite fictional character, and why?
Bertie Wooster. His belief in his judgement of all things — and being so very wrong – is hilarious. He's always chipper and upbeat even when putting himself in the most disastrous circumstances.
What's the most interesting place you've visited?
Greece. I was there as a teenager and had the chance to go back in 2014 for a wedding. It's exotic and beautiful, and the people are wonderful. The Aegean had me transfixed. The second part of my novel is part love letter to it.
What's your secret guilty pleasure?
The old fashioned, hard-as-a-rock, large Sugar Daddy. It takes me back to savoring one as a teen, curled up on our glider on our front porch, reading all summer.
Favorite thing to binge watch?
I admit to being a bona fide British TV & movie freak. I watch PBS, and now stream Britbox and Acorn with series and movies. And of course, there's The Crown. I don't know where this obsession with Great Britain came from, but it started when I was about 12. I watch so much, I'm surprised I haven't developed a British accent.
What was your first job?
I worked in our neighborhood drugstore, Pickles Drugs. The pharmacist and owner was — yes — Mr. Pickles. That was my high school job. After college, my full-time job was as a stay-at-home mom to four boys (and wife of a PGA TOUR player).
What's something that's still on your bucket list?
I'd love to go to Highland games in Scotland. Also, to visit Glasgow, where my dad was stationed in the Navy during WW2.
Tell us about a teacher who inspired you.
When I was in high school, I had a wonderful nun called Sr. Marcella, who taught art. She looked like Sophia Loren in a habit. She was tall, and funny, and brilliant. She had a soft spot for me and my best friend and tolerated our teenaged silliness. She even joined in on jokes at times. She seemed to have a special insight into how important it was for us to be creative, to have the freedom to be our true selves.