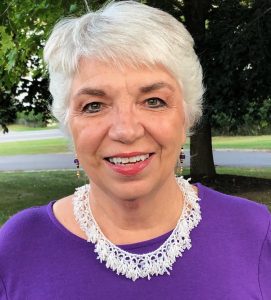 How long have you been writing?
Seems like forever. Publishing since 2000.
When you write, do you prefer pen and paper or the computer?
I'm a doodler, so I get too distracted with a pen. I think more clearly when my fingers connect to the keyboard and I can see the story unfold before my eyes – without the arrows, cross-outs, and concentric geometric or abstract shapes that might otherwise divert my attention.
Of the books you've written, which one is your favorite and why?
Oh boy. My first, Find the Love of Your Life taught me I had more books in me, so I'm grateful for that (and for the love that inspired it.) But since fiction grabbed me, my latest novel Home Place makes my heart throb – because it's set where my roots went deep and the story let me imagine and re-write the history of my own Home Place.
What's your favorite book by another author?
Today? How much time do you have? Because there are oh so many. But I will say that Olivia Goldsmith's The Bestseller is a novel I liked a lot. I'd recommend it to anyone interested in writing and publishing. This novel – though dated – exposes the good, bad, and ugly of the publishing industry while telling a compelling story. There are gobs of insights for writers too. But that's only one of many favorites…
What was your favorite childhood book?
Trixie Belden was an early reading passion. She was so much fun! Prissy Nancy Drew with her roadster and perfect sweater sets never grabbed me. Trixie was so real – a girl whose family had enough but weren't wealthy, who had chores, who fought with her brothers like I did mine, who was feisty, and who you could count on to get into trouble. I could relate!
Where did you grow up, and what impact did it have on your writing?
Until the age of fourteen, I grew up on a family farm homesteaded by my great-great-grandparents. We had hills, timber trails, a creek, haymows, and animals to play with as well as leaves and flowers I could turn into fancy gowns for imaginary characters. Stories – about my ancestors, local history, and the books I snuck under the covers with a flashlight – always loomed large. My school was small and in the country, populated with teachers who insisted we learn how to diagram sentences. I still follow their instruction in my head.
Who is your favorite fictional character, and why?
Once again, today? Oh, all right. Pick any protagonist from Mary Stewart's wonderful tales. I love and know each well through many re-readings.
What's the most interesting place you've visited?
For jaw-dropping inspiration, the mountains of Colorado fill me with awe. I've long thought I need to stay long enough to begin to believe those mountains are real. For culinary adventure – send me to a coast where I can feast on oysters, crab, and other swimmers. When I get to play in an ocean or enjoy amazing local red wine (Washington State and British Columbia!), I'm a happy woman. For thought provocation, presidential libraries. Even when I might not have liked the man holding the office, I learned a lot I never knew – Truman, Eisenhower, Kennedy, Johnson. So far…
What's your secret guilty pleasure?
Hmmm. I don't think I keep my pleasures, guilty or otherwise, a secret. I love red wine and dark chocolate. I like meaty books that make me think – and well-written candy books too. I play way too much Spider Solitaire, my office space is a boar's nest, I love to plant but hate to weed, I rarely push myself off my pillow before ten on weekends… But why exert the energy to keep any of that secret?
If life gave you a chance for one do-over, what would you choose?
Could I rewind the tape and suck back all the snarky and petty comments that flew out of my mouth when zipping would have been a kinder choice? Or stay as fit and trim as I got in grad school? Or religiously apply sunscreen since my early teens? Or find a way to beg, borrow, or steal my way to Europe during college? Or maybe just accept that I am who I've become as a result of all the choices I've made whether or not they were smart? And when they weren't, enjoy telling the stories that came from all that stupidity?
Favorite thing to binge watch?
Masterpiece Theater. But if they ever make another season of Catastrophe, I'll be there too.
What is something that you wish people would ask you?
More wine?
What was your first job?
Short-order cook on the graveyard shift at an all-night truck-stop. I was a disaster.
Tell us about the best meal you've ever had.
I'll pick one from last weekend at Bon Ami in Canandaigua (Sigh.) Smoked duck sausage with stone-ground mustard and caramelized onion; linguine au citron tossed with perfectly cooked shrimp and julienned zucchini in a lemony cream sauce, (oh my!); Triple chocolate mousse torte. All washed down with 2019 Lees-Fitch Cabernet Sauvignon. Maybe a great meal could be my guilty pleasure?
Tell us about your first or favorite car.
My first was a 1973 Ford Pinto – the model that would explode on impact and that one had to push the dashboard anytime you went up the slightest hill. My favorite is what I drive now and hope will run forever – my 12-year-old red (of course) Mini Cooper. She's named Minikin – which Webster informed me actually means 'little darling.' Absolutely apt!
What's something that's still on your bucket list?
Cross-country road trip, planned for the whole summer of 2023. And at least two more novels.
What's your favorite piece of music?
Do I detect an assumption that authors must be decisive? Sorry, I'm not that author. I'm a fan of classic rock from the sixties and seventies, folk, jazz, big band, anything I can dance to…
Tell us about a teacher who inspired you.
I'll choose my grade-school music teacher and leader of the square dance club my family belonged to. Kirby Todd was a builder of community and a leader of fun with a zest for life that was contagious. Among the things I admire, here are two. He was a single man who intentionally built family. He was Uncle Kirby to dozens! When he entered a nursing home late in his life, the first thing he did was to teach a square dance class. Okay, a third- he lived in a cabin in the woods where he kept a collection of toys and games and escorted kids to that special corner first thing when they arrived.
What's the most dominant color in your wardrobe?
I suspect Joseph of Many Colors would feel at home in my closet. But I certainly do gravitate toward the brights. Often red.